Our dues cover only about half of our expenses. If you can, please donate to HCS. Many different opportunities are available.
Lunch and Learns
Each week, our Shabbat morning service ends with food and a lively discussion of the Torah portion. Sponsorship of these Lunch and Learns helps support these community-building learning events. Your $65 sponsorship includes bagels with their toppings and coffee. Optionally, you're welcome to bring additional items. Your sponsorship will be announced at services.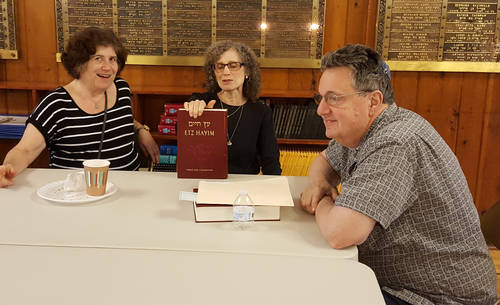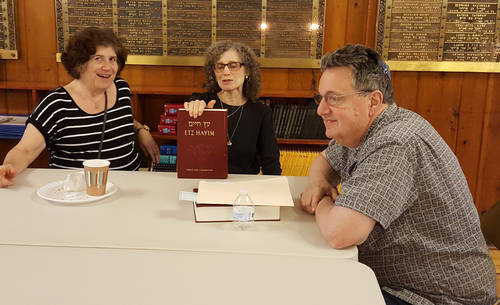 Memorial Donations
Many people want to make a donation in memory of the passing of a loved one on the anniversary of their death (yahrzeit). If you wish to do so, please include the yahrzeit information (name and yahrzeit date) with your check.
Honoring Special Events
Congregants also enjoy making donations as part of their celebration of birthdays, anniversaries and other happy events in their lives. Please include details of the event being celebrated with your check.
Payment Details
For all donations, please make the checks payable to:
Hebrew Congregation of Somers
P.O. Box 40
Shenorock, NY 10587
Bricks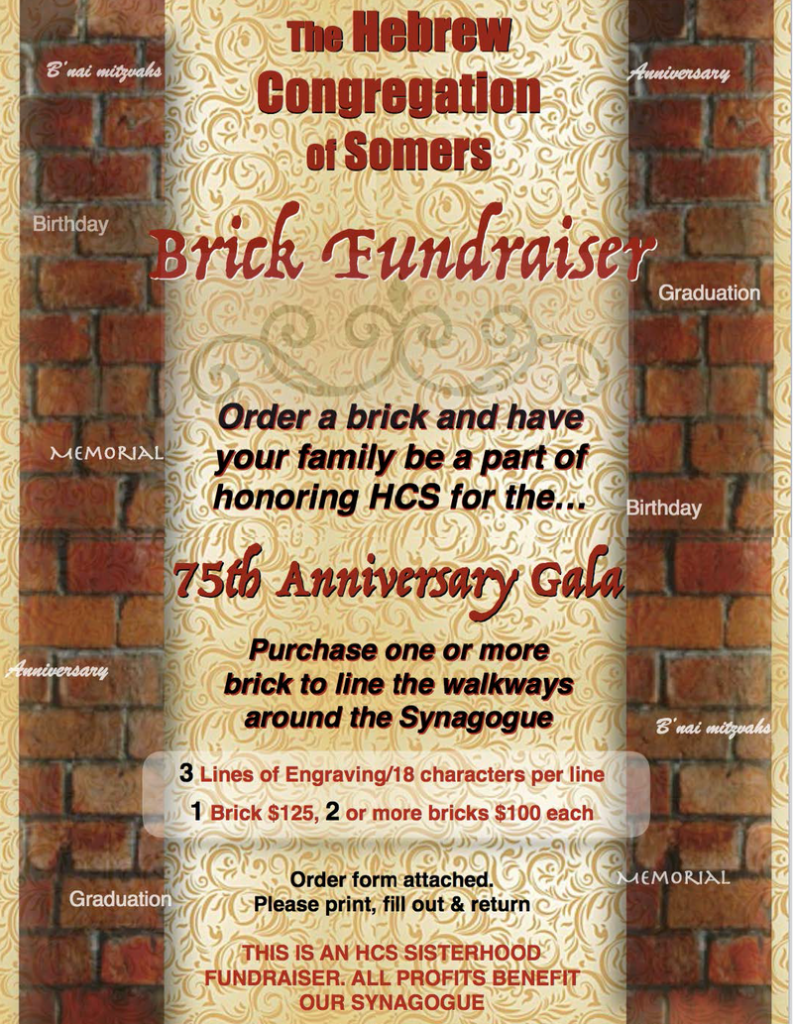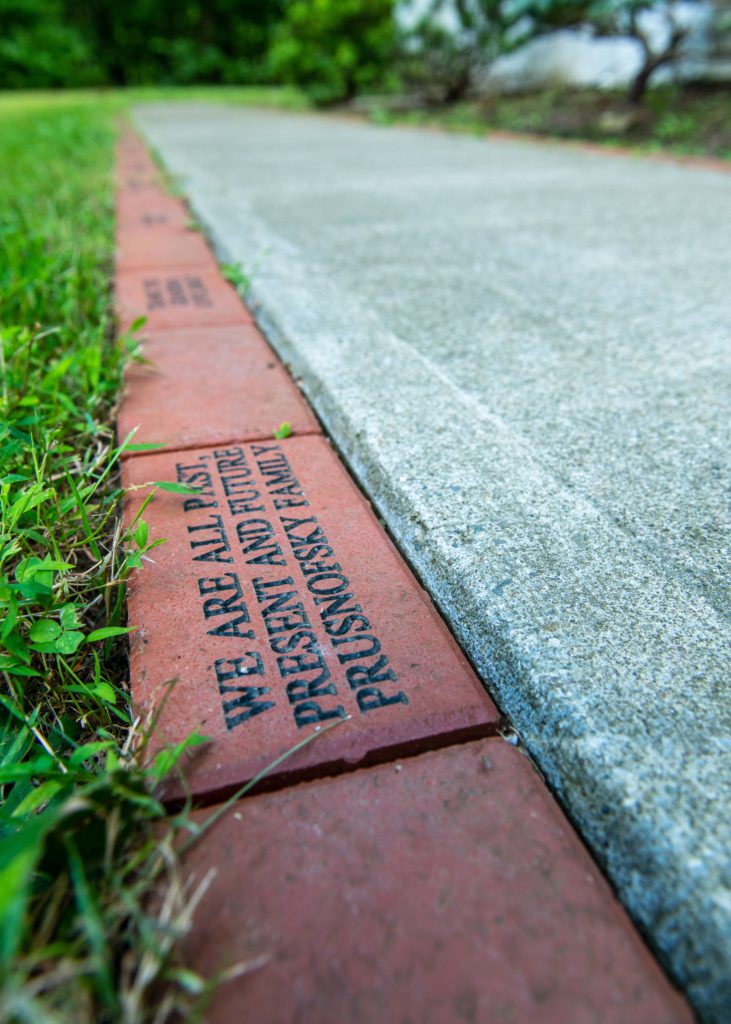 Sponsorships and New Year Greetings
We offer a variety of sponsorships, and the opportunity to post a New Year greeting from you or your family:
Tree of Life Sponsorship – $10 per year
Zoom Sponsorship – $10 per year
Website Sponsorship – $10 per year
Memorial – $10 per year per box
New Year Greetings from your family to the rest of the congregation – $10
See sponsors See memorials See New Year greetings
The names of all sponsors will be shown on the website.
Please send your check, payable to Sisterhood HCS, with instructions to:
Hebrew Congregation of Somers,
PO Box 40,
Shenorock, NY 10587
Attention: Sisterhood