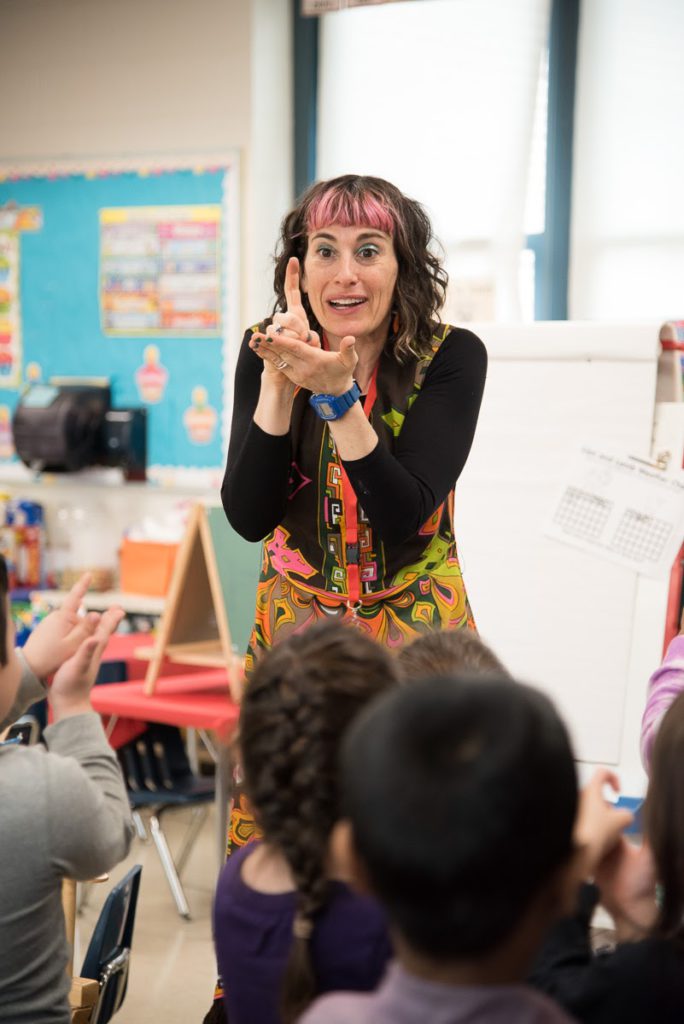 Jill Liflander
Education Director
Our education director, Jill Liflander merges her progressive teaching experience (BA Anthropology, M.A. Elementary Education, certificate Elementary Dance Education), with an expansive, multi-disciplinary artistic background (founder of Jilly Puppets) to create loving, joy-filled, grounded Jewish learning experiences.
Before returning to HCS in 2017 as our Education Director and synagogue administrator, Jill and her puppets taught our Bet class and led our children's holiday and Shabbat services from 2008-2013. We are so happy to have Jill and her lively connection to Judaism, music, dance, and community to guide our families in the celebration of Jewish life.
Jill was accepted as an Affinity Fellow in 2019-2020 at the Henry and Elaine Shames JCC where she explored community building through Jewish Storytelling, and was also selected to participate in NewCAJE's first Jewish Storytelling Initiative certificate program that began Summer 2020. She is excited to not only continue with our HCS Storytelling program, but to develop storytelling with the children this Fall.
Jill lives in Sleepy Hollow, NY with her talented husband Mark, and her two fabulous daughters, Lily and Ruby. She practices Capoeira (ask her to do a cartwheel!) and hangs out in the woods (all seasons) with her trusty dog, Star-Lord.
---
Email Jill at hcsprogramming@gmail.com