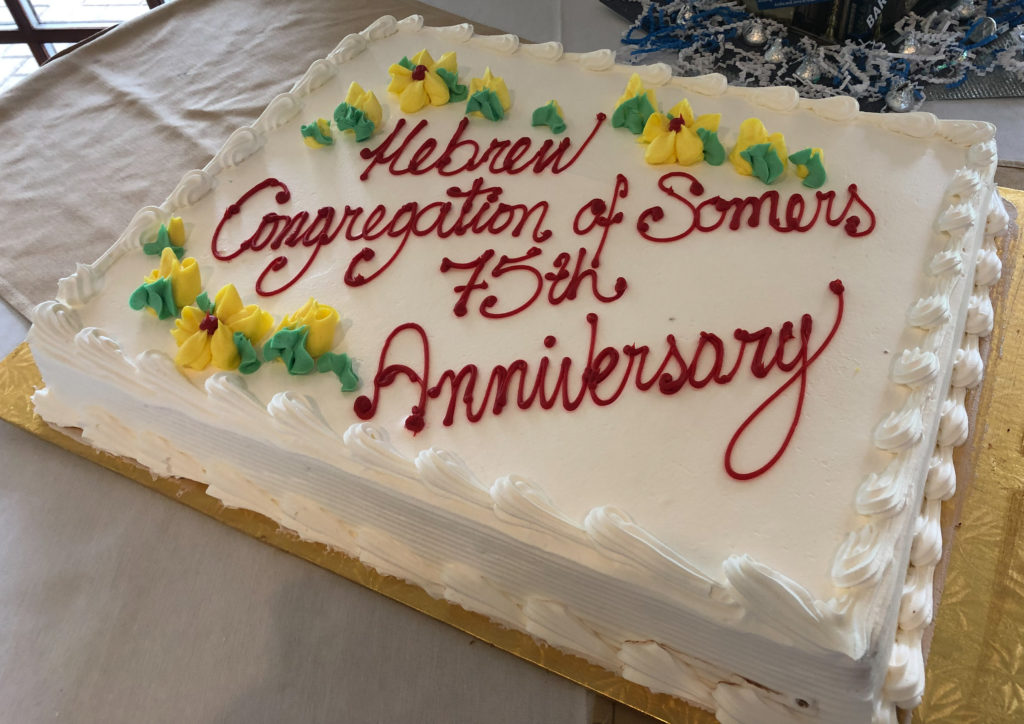 Hebrew Congregation of Somers had its beginnings in the summer of 1944. Shenorock, a hamlet within Somers, in Northern Westchester, and then a summer community had, at that time, approximately 20 Jewish families. The synagogue's first Shabbat service was held in the finished basement of Samuel Schuckman's house in late August 1944. A few weeks later, the first Rosh Hashanah and Yom Kippur services took place in the living room of Irving Lasher's home. The seeds for a synagogue had been firmly planted!
Land was donated, and money was raised to construct a "House of Gathering and Worship." The building of the sanctuary and its supporting structure was a cooperative and voluntary effort led by a dedicated and determined group of Jewish families desiring to build a long-term presence in the town of Somers and the surrounding area. From its beginning as a summer shul, the Hebrew Congregation of Somers now operates year-round.
Hebrew Congregation of Somers, with its vibrant and growing Hebrew school, and calendar of social and religious events, is in a unique position to meet the needs of the expanding Jewish community of Northern Westchester and Putnam.
Our congregation is a warm and friendly association. We take a lively interest in our members and the surrounding community. The Jewish War Veterans, Post 46 has an annual Memorial Day service at HCS. Our rabbi represents the Somers Jewish community in public events such as the annual Somers Holocaust Memorial Interfaith event.
We invite you to join us!