In this parsha, God tells the people to obey his commandments, and not to follow other gods. If they do these things, God promises, they will be in a fertile land – "a land of wheat and barley, fruit of the vine, fig and pomegranate, a land of olives, oil and honey, a land in which you will never eat bread in poverty."
God reminds them that, when they had wandered in the wilderness, God had given them manna, and they had learned that "not by bread alone do humans stay alive." God points out that during that time, their clothing didn't wear out. Why? Because God had been watching over them like a parent.
Therefore, God tells you, keep the commandments of God and hold God in awe.
He warns the Children of Israel not to be afraid of the other peoples they will come across, for God is among them, "a God great and awe-inspiring." Don't worry God says, "God will give their kings into your hand."
Food for Thought
Does God fulfill his promises to the Children of Israel?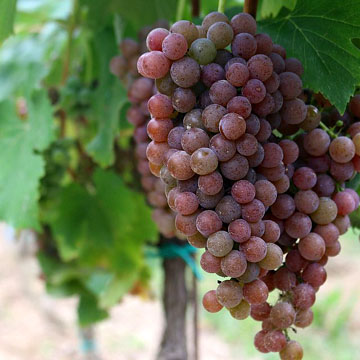 "A land of wheat and barley, fruit of the vine, fig and pomegranate"
Image from Wikimedia